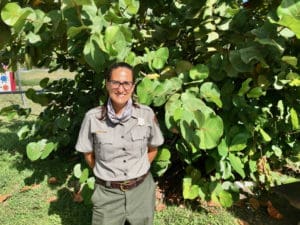 Sabrina Diaz arrived on St. John three weeks ago to serve for six months as the assistant superintendent at the Virgin Islands National Park.
One of her main tasks is to figure out where park employees can move to while their homes undergo repairs due to damage resulting from the hurricanes in 2017, but there is such a shortage of staff housing that even she can't find a place to live within the park.
The park's inability to provide housing is one reason that her position is classified as a temporary work detail instead of as a permanent assignment. Park managers, as well as other employees, live in residences owned by the federal government within the park. Employees don't get their housing for free; they have to pay rent.
As of now, the Virgin Islands National Park has no housing to offer her, so she's leased a private home in Fish Bay for herself, her husband and her nine-year-old daughter.
In the next few months, the situation is going to become even more difficult, as seven families must relocate from their storm-damaged residences on Lind Point to … well, no one knows quite where.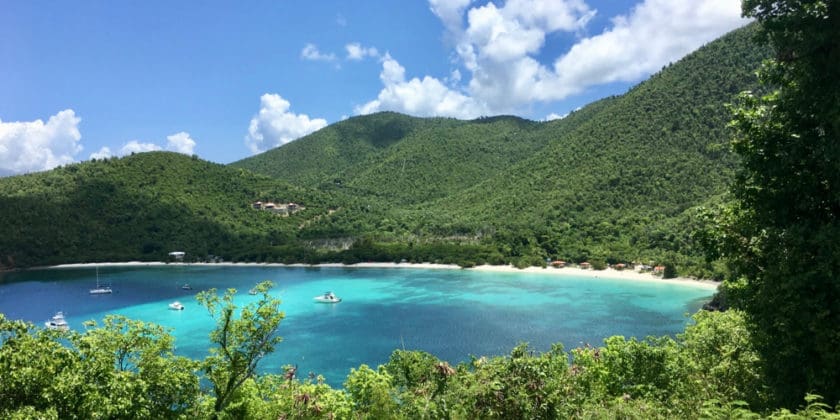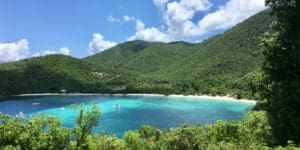 "We want to make this move the least stressful [for employees] as we can," said Diaz. "Your home life is important."
After three years, the federal funding has finally become available to harden the roofs and make other repairs at Lind Point, as well as to rehabilitate several mid-century homes that were seriously damaged by Hurricane Irma. These older homes, located in Catherineberg, Honeymoon Bay and elsewhere, require extra scrutiny because they are considered historical structures.
Meanwhile, the park is moving forward on a proposal to build five more units of staff housing to replace homes elsewhere in the park that were destroyed by Hurricane Irma.
Diaz will be busy with a blizzard of paperwork, coordinating all that has to happen to make the construction programs move forward.
At the same time, she is working to fill positions, some of which have remained open for years. In the early 1990s, the Virgin Islands National Park had more than 70 employees. There are currently fewer than 40 people on staff.
Diaz is looking to fill at least 10 job openings, including positions from entry-level on up, in resource management, interpretation, maintenance and law enforcement. The community should see postings regarding job openings soon.
"We want to work on an initiative to hire locally," Diaz said. "We have the authority to hire locally, and we want to take advantage of it."
Diaz said she hopes to post a guide explaining the hiring process on the park's Facebook page.
"It's not always very intuitive to apply for a federal job," she said.
Park facilities that were shut down by the COVID-19 pandemic are now reopening. The Visitors Center in Cruz Bay opened its doors on Friday, and by early afternoon more than 25 people had stopped by. For now, the center is open from 9 a.m. to 3 p.m. on Monday, Wednesday and Friday. The hours will change in early November.
As of October, all facilities are open at Trunk Bay, including food service and watersports rentals. Entrance fees have been reinstated.
The campground at Cinnamon Bay remains closed while major reconstruction continues. The campground was destroyed by Hurricane Irma in 2017; since then, a new company has taken over the lease, but Diaz could not supply a date when camping would once again be permitted.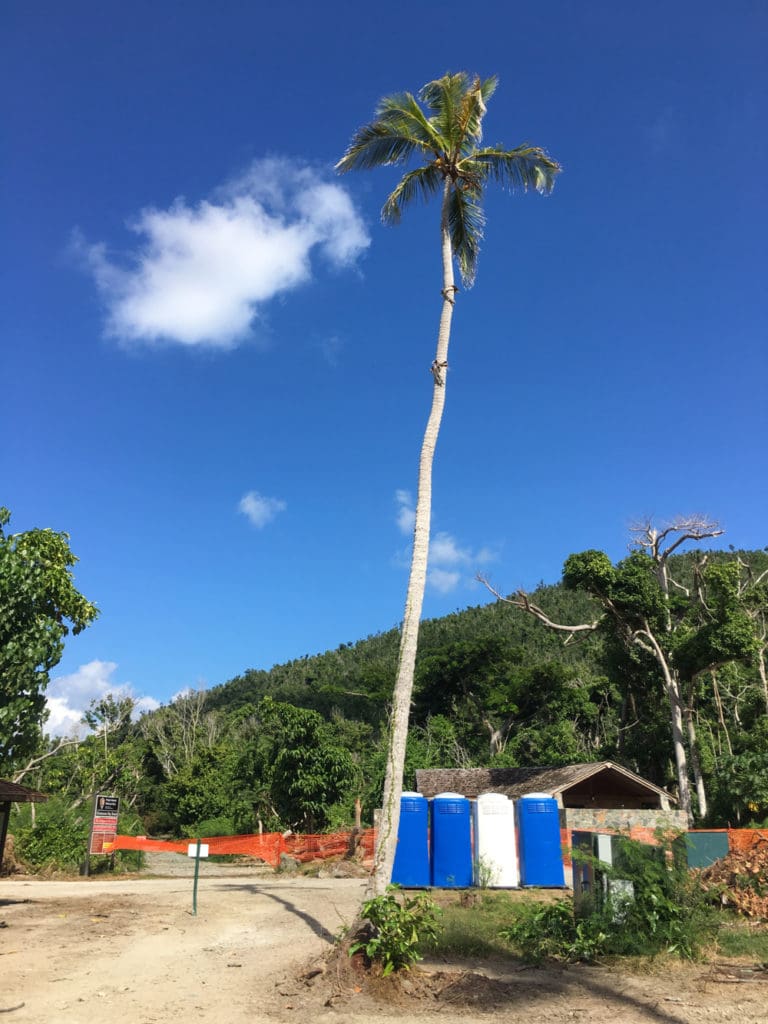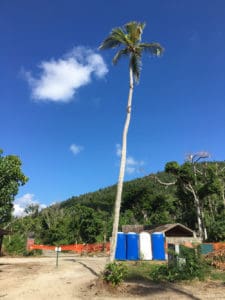 According to a news release issued in December 2019, construction at Cinnamon Bay was temporarily halted "to allow for the abatement of a small amount of asbestos found during precautionary testing of underground sewer pipes."
Access to the beach at Cinnamon Bay remains open, but the service areas and campground are blocked off. A peek through the fencing reveals extensive trenches with what appear to be newly-laid pipes. Further details were not available.
The redesign of the playground and ball field near the Visitors Center in Cruz Bay is another project that shows little progress. In July 2019, park staff held a community meeting to review plans spearheaded by the Friends of the Virgin Islands National Park, and officials seemed hopeful that the project could be fast-tracked.
Since then, aside from the installation of new fencing, no construction has taken place. Diaz said the design for the lighting is still being tweaked. Both she and VINP Superintendent Nigel Fields are committed to making the facility reflect the unique environment and culture of the islands, Diaz said.
"The history is full of such rich, complex stories. I want to make sure we hear these stories, from multiple perspectives," she said.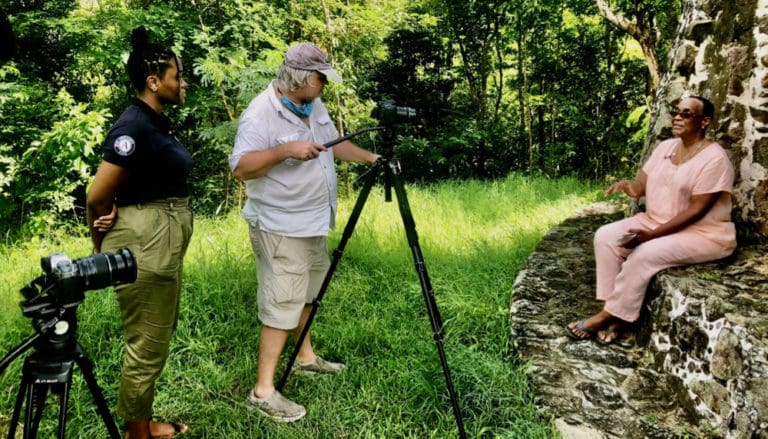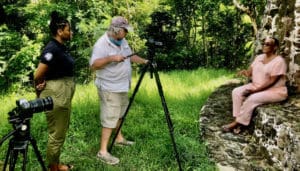 Re-telling the island's heritage is a large part of the Folklife Festival held during Black History Month. With no immediate hope for a vaccine to stem the spread of the coronavirus, the Virgin Islands National Park is planning a virtual Folklife Festival to be broadcast in February.
The coming festival marks the 30th anniversary of the popular event, and Park Guide Golda Hermon is already busy filming segments for the upcoming production.
The VINP also typically offers field trips for school children. While public schools remain shut down, with all education taking place online because of the COVID-19 pandemic, Laurel Brannick, supervisor of interpretation, is conducting programming online.
Diaz declined to comment about Caneel Bay, the iconic resort that was destroyed by Hurricane Irma and remains closed while the leaseholder contends with officials from the National Park Service and the Department of the Interior.
"It's one of those projects that [Superintendent] Nigel [Fields] is keeping in his portfolio. It started well before I came here and will continue after I'm gone."
She also had little to add to the news last week that the Department of the Interior had signed an agreement with the Government of the Virgin Islands to pursue a plan to swap land for the construction of a new school complex in Catherineberg on St. John. She said that the agreement "represents a milestone for this community and the park. It formalizes the commitment that this park and Nigel bring to the community."