The Source asked every senatorial candidate ten questions, to fairly give every candidate an opportunity to tell our readers about themselves where they stand on some of the most pressing issues of the day. You can see all the candidates' responses and more election news here.
Whitaker is running on the Democratic Party ticket to represent St. Croix. She is deputy supervisor of elections for St. Croix, where she has been since 2013. She is chief executive officer of The Whitaker Consulting Group, which she describes on LinkedIn as specializing in incorporation and start-up consulting, marketing, litigation support, legal research and nonprofit advocacy, among other things. Whitaker has been an assistant professor at the University of the Virgin Islands, teaching law-related subjects.
Born and raised on St Croix, she has served on the U.S. Election Assistance Commission, clerked in the V.I. Superior Court, and volunteered with an array of organizations. Whitaker received her law degree from Stetson University College of Law.
Here are the responses from Whitaker:
What will be your top priority as a legislator, and why?
Whitaker: As a Senator in the 34th Legislature, my top priority will be to address our Government's $110 -million-plus annual deficit and the Government Retirees System (GERS) crisis (if GERS crashes, we are set to lose 25 percent of our gross domestic product, which will be catastrophic for our entire society), I will address our financial crisis through my sponsorship of legislation centered on an emphasis in internal economic growth tapping into several industries. I will sponsor legislation to address our power crisis aimed at tapping into the power industry. Another included area is the $75 billion (U.S. market, the global market is over $480 billion) sports industry (race track, horse track, other areas of recreation) with a specific emphasis on establishing sport industry agreements that will be sure to have us as the Virgin Islands benefit from. Additionally, holistic legislation is needed to restructure our agriculture industry, which will also assist in addressing our financial deficit, this will be done in partnership with farmers, educators, policymakers, and appointed officials responsible for the implementation of an agriculture curriculum from K-12 and the development of an agriculture workforce and a new generation of farmers and support for current farmers. As outlined, this food security and overall agriculture sustainability effort will also entail my sponsorship of legislation to benefit local manufacturers of food and beverage products. Last and certainly not least, billions of dollars are coming into the territory for construction as a result of Hurricanes Irma and Maria as being administered by the Virgin Islands Housing Finance Authority. I will sponsor legislation addressing the issues our local construction on companies face in securing contracts so that more of the construction dollars remain circulating in our territory as part of an overall comprehensive effort for to move from a position of experiencing fiscal deficits to stabilize our financial system resulting surpluses used to fund our needs to improve the quality of our lives.
The V.I. government had ongoing deficits before the pandemic hit and now faces a sharp loss in revenue due to a significant decrease in tourism. How can the territory avoid a fiscal shortfall that could force cuts to services and government layoffs in order to pay creditors first?
Whitaker: For too long, we have depended on one commodity that being tourism (inclusive of hotels, lodging places, recreation for persons from the outside) and for well over a generation, minimal emphasis on the development of a series of commodities that begin with the support for local economic development. My response to this question is largely answered in my answer above; the question as to my top priority is my comprehensive efforts to build and redevelop key industries. I will couple such efforts with my plan to save money through the full implementation of e-government (e.g., paperwork reduction, streamlining of services) in using the oversight power to direct the Governor to fulfill such a mandate much of which is already required by law.
How will you help make the government more transparent?
Whitaker: I will help to make the government more transparent through my push for e-government and audits aimed at stopping unethical and corrupt practices. E-government promotes openness, transparency, and reduces corruption. E-government, in particular, has been used in many prominent, comprehensive transparency efforts in a number of nations.
The V.I. Legislature has on many occasions enacted unfunded mandates, from mandatory swimming classes or the unfunded Durant Tower project in Frederiksted, that never occur due to the lack of funding. Will you vote for mandates that government officials have testified require funding that is not provided in the legislation?
Whitaker: I will not support the enactment of unfunded mandates and work to ensure that a greater level of equity among the island districts is achieved when in comes of capital developments.
The territory has around 120 boards and commissions at present, most of which are unable to make quorums and many, like the Civil Rights Commission, the Maritime Academy Board, the Commission on Caribbean Cooperation and the V.I. Wage Board, have not operated in many years. Would you ever vote to create another board or commission, and if so, under what circumstances?
Whitaker: As a Senator, I will vote to create another board or commission to address specific issues for which there is no established board or commission to address an issue or set of issues. I have followed this matter for several years now and to highlight the process of appointing individuals to boards and commissions requires in most cases that the Governor appoints the members who are sent to the legislature for approval. The approval process as I have gone through as I am a member of the Virgin Islands Board of Career & Technical Education since January of this year is one that was long and drawn out as well as duplicative. The appointment process must be streamlined, I will work with my colleagues of the Rules & Judiciary Committee to do so. An assessment of the Boards needs to be conducted by the Governor's Boards, and Commissions office in conjunction with the Rules & Judiciary Committee post-haste as this issue has been looming several years and for critical Boards and in the interim, the Senate has the power to execute measures whereby the legislature can establish an appointment process with the authority to fill critical vacancies.
What would you propose to address the collapse of GERS in light of the $3 billion-plus shortfall and projected exhaustion of all funds by 2024?
Whitaker: Again, my top priority centers on extensive economic initiatives efforts aimed specifically at generating funds to stabilize our government's financial infrastructure critically includes my proposals to direct acquired directly to address the collapse of GERS.
Where do you stand on medicinal marijuana, and what is the Senate's role in getting it on the market and generating tax revenue?
Whitaker: I am in full support of the medicinal cannabis, the law already being established in 2018 as the Virgin Islands Medicinal Cannabis Patient Act. It has been reported that there has been one meeting of the VI Cannabis Advisory Board as established by the Act as part of the VI Department of Licensing Consumer Affairs Office of Cannabis Regulation, which did not meet the Open Meetings law requirements of notice and the public's right to participate in the meeting. The role of the Senate is for one to exercise oversight authority to place mandates in pushing for the Board to move forward with the regulations that should be drafted and finalized before this year is over.
What fuels violent crime in the territory and what should the government, nonprofit organizations and residents do to help alleviate it?
Whitaker: The violent crime committee in our territory as take the life of so many of our young people. My thoughts and prayers continue to go out to the loved ones of our victims of violent crime.
As a life-long juvenile justice advocate having served as an Assistant Professor at University of Virgin Islands teaching courses in crime prevention and juvenile delinquency, a former Guardian Ad-Litem for abused children, a former Board Member of VI Project Safe Neighborhood, Teen Court and Teen Drug Court volunteer, I am keenly aware of what fuels violent crime in our territory. At the center of our crisis is the role that systemic poverty plays in our community and lack of opportunities. In the latest Kids Count report it is reported that the VI has a high-dropout rate; literacy issues (53% of those who enter pre-school are not on the proper developmental level) and other issues of great concerns affecting our children's ability to learn and foster healthy relationships and active citizenship. As a community made of up a number non-profits and a number of governmental arms responsible for stemming the level of violent crime, it is time to advance a comprehensive strategy for criminal justice form inclusive of funding the VI Youth Commission, holding the Law Enforcement Planning Commission accountable for it's role in funding much of the juvenile justice infrastructure, which is seriously lacking in our territory and the respective education officials working to ensure that students leave school with skills to prepare them for the workforce as well as a pathway to own their own business.
Climate change is a growing threat to Virgin Islanders with a myriad of effects ranging from an increase in tropical storms to more severe health issues as a result of warming temperatures. What types of policies will you support to educate the community on the risks of climate change and to increase the territory's preparation and mitigation efforts?
Whitaker: As an environmental advocate, the types of policies I already support, having continuously advocated and will continue to advocate for preservation of our natural resources through my work in curriculum reform in agitating for the implementation of an agriculture curriculum from K-12. As well as my efforts to position the Virgin Islands to one day be among the places where holistic efforts to reduce our carbon footprint are made through the administration and management of the recycling program to the Waste Management Authority to include the development of a robust educational recycle, reduce and reuse program that incorporates and educational components as part of the courses of study to foster environmental awareness and care. As Senator in exercising oversight powers in this regard, to ensure that the procurement process for vendor service request for program support is transparent. Additionally, in terms of preparation and mitigation efforts I am keenly aware of our current structure of disaster preparations as a person who has trained in this arena holding several FEMA certificates two of which at the management level in emergency management, as participant in the St. Long Term Recovery Group having supported youth engagement initiatives and one who has also taking part in inaugural VI Department of Health's November 2019 Risk Mitigation Planning event, which was designed to "develop a community-based protection plan for seniors and children."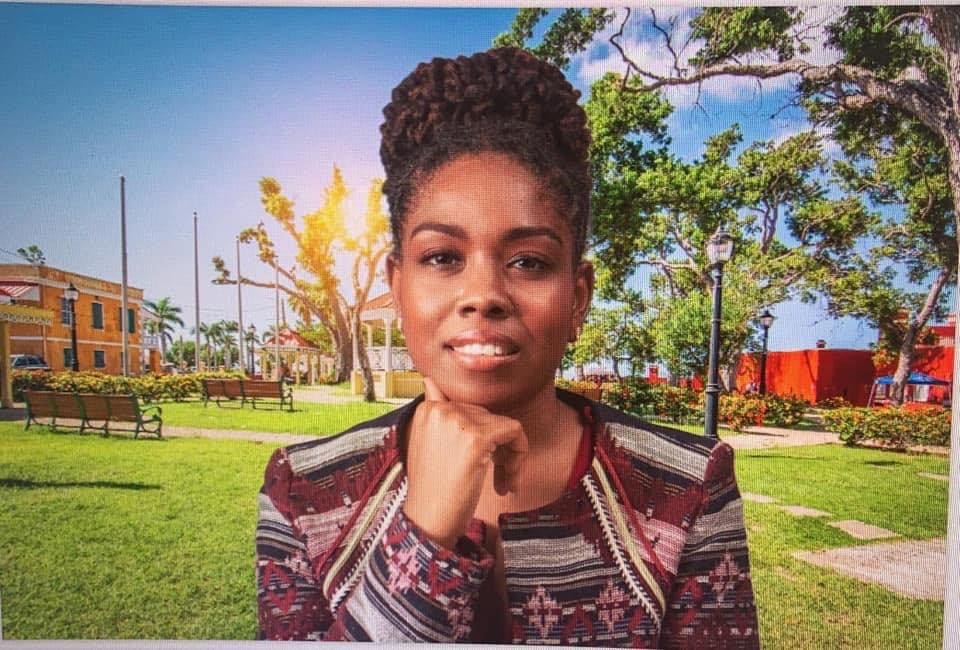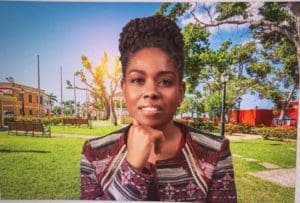 Why do you want to be a Virgin Islands legislator and why should voters choose you over other candidates?
Whitaker: As we continue to navigate the uncertainties, our children's education continues to remain at stake, as many of our youth are not being fully prepared for success in pursuit of academic and vocational careers. We face these obstacles while recovering from two historic and devastating hurricanes: Irma and Maria, with Maria, in particular, devastating the island of St. Croix. Meanwhile, our energy crisis continues to be a sore thumb in our community, with problems that our government has yet been able to solve, despite years of promises.
However, despite our community's pain and despair, there is a light of hope, as the St. Croix community begins to empower itself by envisioning a clearer pathway to prosperity. With my extensive training as a lawyer and experience as a community activist, I continue to work with our stakeholders to advocate for our political, economic, social, and cultural rights so that true progress can be made to enhance and better the lives of the people of the Virgin Islands.
This is why I am seeking a seat in the 34th Legislature of the Virgin Islands. As a woman of action, I will endeavor to work with my colleagues to bring about social-economic relief to my fellow Virgin Islanders.
I, therefore, humbly seek your support and vote on November 3rd or during Early voting (October 5th to the 25th) in putting in the work and effort necessary to create a Virgin Islands for, and by the people! I am number 3 on the ballot and remember that #Avotefor3IsProgressforAllAhWe!
Link to my website: https://www.genevievewhitaker.com