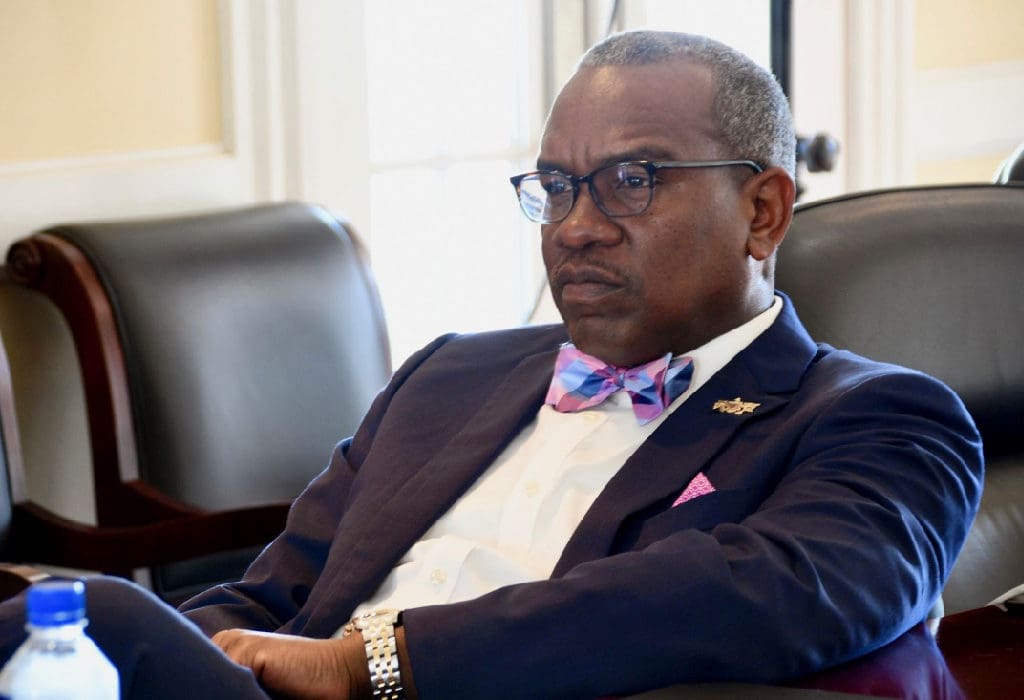 Gov. Albert Bryan Jr. has vetoed four bills that aim to change how the Water and Power Authority, Public Services Commission and hospital boards operate, citing separation of powers, conflicts with existing law and a lack of legal sufficiency.
In his letter to the Legislature, Bryan said, "In each of these bills the Legislature is attempting to usurp and hamper the governor's appointment power or impose direct legislative control over the departments, bureaus, agencies and other instrumentalities of the executive branch without the authority to do so."
One of the bills would impose new educational background requirements for WAPA board members (33-0210), while another (33-0346) would replace the WAPA board for several years with a new entity largely appointed by the Legislature. (See: Senators Create New WAPA Board, New Unfunded Mandates as Election Nears)
Another bill (33-0211) would impose extensive, detailed requirements on the membership of the Public Services Commission and allow virtual meetings.
The fourth (33-0343) changes the Territorial Hospital Board so that members would be appointed by the two district hospital boards and members would have different, specific experience requirements.
The three bills restructuring boards would also increase member stipends from $50 to $100 per meeting. The new WAPA oversight committee would have a $2,000 per day stipend.
The "Legislature lacks the authority to take the actions it proposes in all four of the above bills. Additionally, the court previously limited the Legislature from exercising this type of power," Bryan wrote, quoting a District Court case that ruled "The legislative power is the authority to make laws, but not to enforce them or appoint the agents charged with the duty of such enforcement."
On the new requirements for WAPA board members, Bryan said the board historically "has consistently been composed of members with diverse expertise and educational backgrounds, knowledge of the infrastructure of the territory, and [under] the current law they are properly overseen by the executive branch."
The proposed new WAPA oversight committee also would put WAPA's bonds at risk, Bryan said, echoing concerns WAPA officials raised during committee hearings on the bill.
The changes to the PSC would immediately make it impossible for the PSC to have a quorum, he said, adding that two nominees to the PSC are awaiting confirmation and that the Legislature has not appointed its ex officio members to the PSC.
The proposed changes to the hospital board are "invalid and unlawful," the governor said, because a V.I. Supreme Court decision found the two separate hospital boards lack any legal existence or authority separate from the territorial board. So, if those entities appoint territorial board members, an entity without legal authority would be placed above the entity that has legal authority.