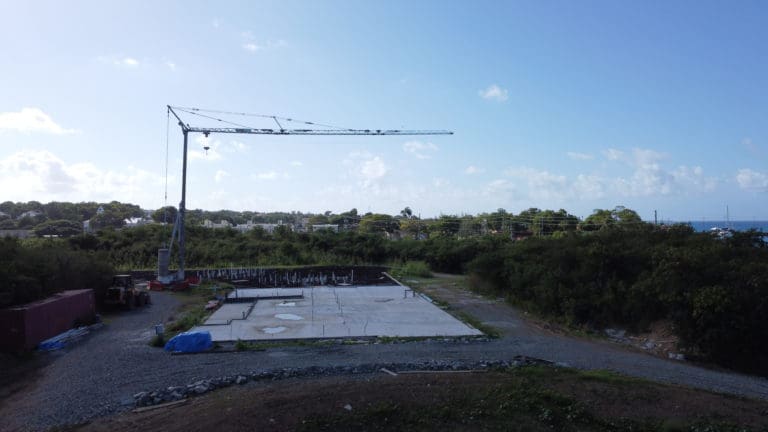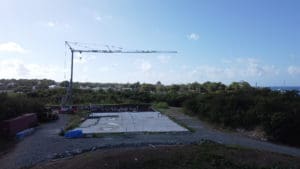 Testifiers at Wednesday's Youth, Sports, Parks, and Recreation Committee hearing said challenges surrounding material procurement have been plentiful but progress has been maintained throughout the dozens of recreational projects in the territory including the anticipated Paul E. Joseph Stadium.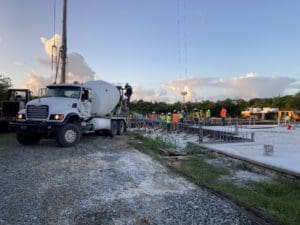 John Wessel, the owner of GEC, the company used as general contractor for the project, said the difficulties being experienced by the company are like those experienced stateside due to the COVID-19 pandemic.
Wessel said, "The supply chain issues that are happening throughout America with trucking issues and material issues," have also impacted projects in the territory, "but we have those pretty well under control. We try to order our materials far enough in advance. That's pretty much the main challenge right now – now that we have gotten past the Federal Emergency Management Agency issues."
The public has been promised a new stadium for over a decade to include an AAA-sized baseball field, seating for 1,000, and a dedicated festival village. But only recently has any amount of visible progress been made to the lot.
Public Works Commissioner Derek Gabriel said despite the procurement challenge there has been substantial progress after work resumed on the project last October.
"Since then, we have completed concrete pours for the left and right dugout floors, as well as the concrete pour for the left-field side of the stadium's floor slab," Gabriel said.
He added most permits for the project were approved on Jan. 24, and the department is waiting on an electrical permit to be approved by the Department of Planning and Natural Resources.
More concrete will be poured on Friday followed by the completion of "the right field floor slab, center field stadium floor slab, and stadium walls for the left field," Gabriel said.
Officials anticipate the stadium to be finished by March 2023, but Gabriel said it is "expected to be substantially completed in November 2022."
Aside from the stadium project, the V.I. Department of Sports, Parks and Recreation is responsible for 51 recreational projects throughout the territory.
Sports, Parks and Recreation Commissioner Calvert White said of the 51 projects 16 are complete, ten are in mid-construction, one is going to be completed by the department itself, and the others are in various stages of the contracting and bidding process.
Below is a list, provided by White, of the ten projects currently under construction along with their estimated completion dates:
• Campo Rico Basketball Court is estimated to be completed Feb. 2022.
• Composite Parks, reflecting Limpricht Park, Princess Park, Glynn Recreation Park, Castle Burke Playground, La Valle Recreation Park, and Mon Bijou Park, are estimated to be completed Feb. 2022.
• Cramer's Park Pavilions is estimated to be completed April 2022.
• Fort Frederik Beach is estimated to be completed April 2022.
• Isaac Boynes Ballpark is 90 percent complete and estimated to be finished April 2022.
• Pedro Cruz Ballpark is estimated to be completed May 2022.
• Joseph Aubain Ballpark Facility and Frenchtown Tiny Tot Playground is estimated to be completed May 2022.
• Lionel Roberts Stadium is estimated to be completed May 2022.
• Vincent F. Mason Coral Resort Park and Pool is estimated to be completed May 2022.
• Buddhoe Park, Susanna Santana Beach Recreation Center, Christiansted Beach Front, Vern Richards Veteran's Park and Williams Delight Community Center is estimated to be completed June 2022.
Sens. Samuel Carrion, Steven Payne, Dwayne DeGraff, Alma Francis Heyliger, Javan James Sr., Franklin Johnson, and Carla Joseph were present for the hearing.