In session Monday, the USVI Senate confirmed Ophelia Powell-Torres as a nurse educator and Janette Bowers as a licensed practical nurse to the Board of Nurse Licensure, as well as Patricia Towal and Tamara Mohammed to the Board of Licensed Counselors and Examiners.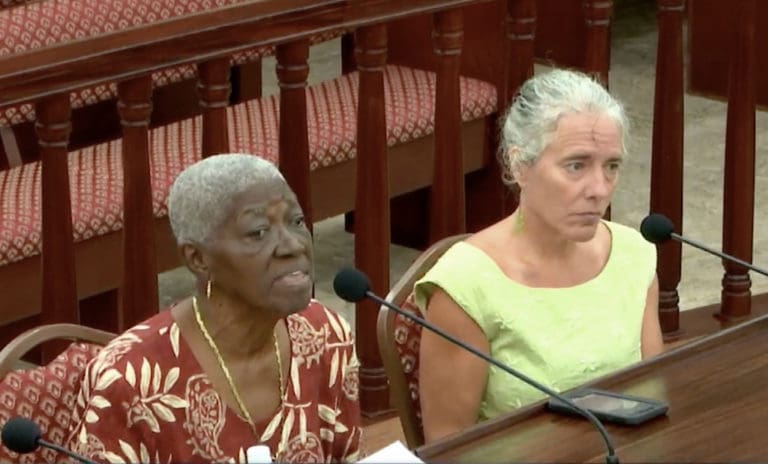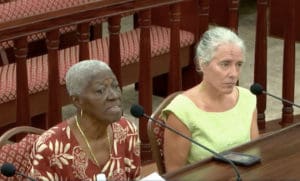 These boards oversee and license nurses, counselors and therapists in the territory. The Board of Counselors and Examiners was created in 2015.
According to her resume, Bowers received a doctorate in nursing from Frontier Nursing University in 2018 and other nursing degrees previously. She was also awarded the Nurse Leadership Award for the Doctoral Practice from Frontier University. She has provided care at Frederiksted Health Care and taught nursing at the University of the Virgin Islands since 2014. Before that, from 2006 onward, she worked in emergency care at Emergency Medicine of Indiana, among other positions.
Bowers said her work was geared towards providing medical care to people who were homeless, patients living with HIV, and low-income families. She said that because of her work history, she is qualified to serve on VIBNL.
"I have had the privilege of gaining a variety of experiences and have developed expertise in several areas, including family medicine, HIV medicine, homeless health, emergency medicine, and cardiovascular medicine," Bowers said.
Mohammed has a master's degree in counseling from Barry University in Orlando, Florida, and is pursuing a doctorate online from Capella University. She said she gained valuable experience working as a substance abuse counselor at a community-based treatment center, providing support to at-risk youths who suffered from substance abuse and came from juvenile detention facilities.
Mohammed mentioned that she previously worked as a military and family life counselor, offering services to military families in need of care. She established practices to provide in-person and tele-health counseling services to clients with challenges and completed crisis intake assessments for an inpatient psychiatric facility.
"There is a great need for the care in the Virgin Islands, as well as a lack of resources to seek help when needed. Improving mental health care is a matter of health equity and human rights, and the establishment of the board is a solid step in the right direction," she said.
Torres has a master's degree in nursing from New York University and has both New York and U.S. Virgin Islands nursing licenses. She worked at Schneider Regional Medical Center and Myrah Keating Smith Health Center in the 1990s. Since 1996, Torres worked with Hands On Care, a nursing agency. She also taught nursing at UVI until 2006.
Torres said some of her goals to improve the nursing board are to establish a medication course for CNAs to become certified, to provide a list of nursing assistant skills for nursing students who take the certification exam, to accept nurses and nurse aides trained in the Virgin Islands by various states within the U.S., along with transparency.
Similarly, Towal said that because of additional licensed counselors, there will be an increase of counseling services in the territory. Therefore, there will be a rise in revenues and the availability of counseling services will be more accessible to patrons.
"Having more licensed counselors will enable our agencies to pursue grant opportunities that may exist to support more counseling services in the territory. With more licensed counselors, there may be more counseling practices opening," Towal said.
Towal has two master's degrees in education; one in special education from the University of Texas at Austin and one specializing in counseling and guidance from Texas State University.
After working a number of years in counseling in the states, Towal moved to the territory and has been a counseling supervisor at UVI since 2011.
All 15 senators were present.