The Virgin Islands Port Authority has secured a $22 million grant from the U.S. Maritime Administration, which will be used toward several improvement projects and the expansion of the Crown Bay Cargo Terminal starting this year.
The Port Authority plans to use the funds to expand the 40-year-old terminal to make St. Thomas a prime port for transshipment throughout the Caribbean. The project entails bulkhead rehabilitation, concrete restoration, reconstruction of three cargo storage areas, security enhancements, fire protection, lighting and fencing.
"It's a busy place," Port Authority Executive Director Carlton Dowe said. Though the terminal is open to the public from 6 a.m. to 6 p.m., vessels come to the port at all hours of the night.
"Whatever we consume here [in the territory] for the most part comes from right here [Crown Bay Cargo Terminal]."
Even though the territory heavily relies on the port, Dowe said when the pandemic hit the operations between Crowley and Tropical Shipping were felt economically.
"The cruise ships that come in here, many of them provision right here," Dowe said. "Some of those containers that you see coming, they go to the cruise ship – that's your food, that's your supplies. Now with no cruise ships coming, it has reduced the amount of cargo we are getting. … Moreover, they also bring cargo here to take to some of the other Caribbean islands."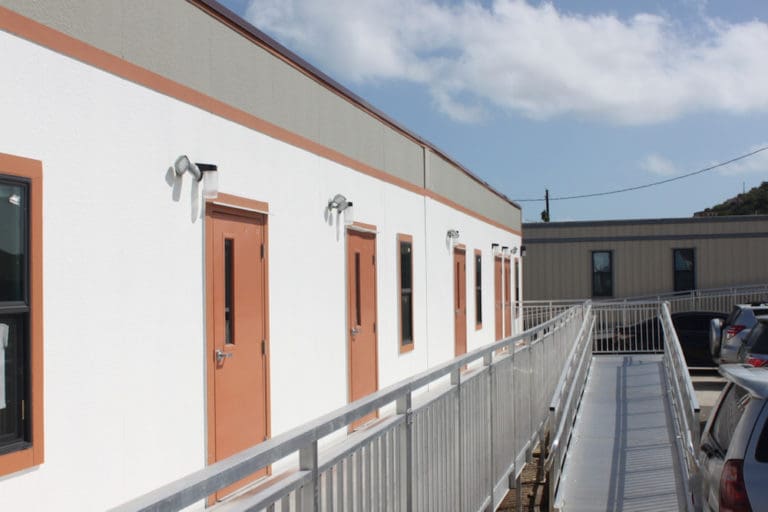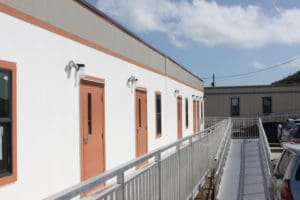 While business has changed, Port Authority officials hope the impending projects will add to the nearly completed projects that have already been done to enhance the terminal, which includes a new structure that Dowe said is in the "best interest of the public."
"For this building, we are going to divvy up some spaces, and if all goes well with excise [Internal Revenue Bureau], we'll have the operations resume how they used to be in the past," Port Authority St. Thomas-St. John District Marine Manager Matthew Berry said. "The excise would be great because as soon as you clear customs you come here and clear excise and then you are good to go."
Dowe said the new facility will operate as a one-stop-shop, "This will be so convenient. Right now, you have to go to two to three different places before you can pick up."
Even those who previously were not charged the excise tax would still have to make the trip to Nisky Shopping Center because Dowe said the Internal Revenue Bureau must keep track of what comes in and out of the territory.
The facility would operate as a hub for everything a person could need in terms of clearance, Dowe said.
"It used to be that way, and we want to bring it back that way," he said.
The preliminary discussions between the Port Authority and Internal Revenue Bureau are finished, Dowe said, and on Feb. 10 the entities are meeting to see if the agreement can be finalized.