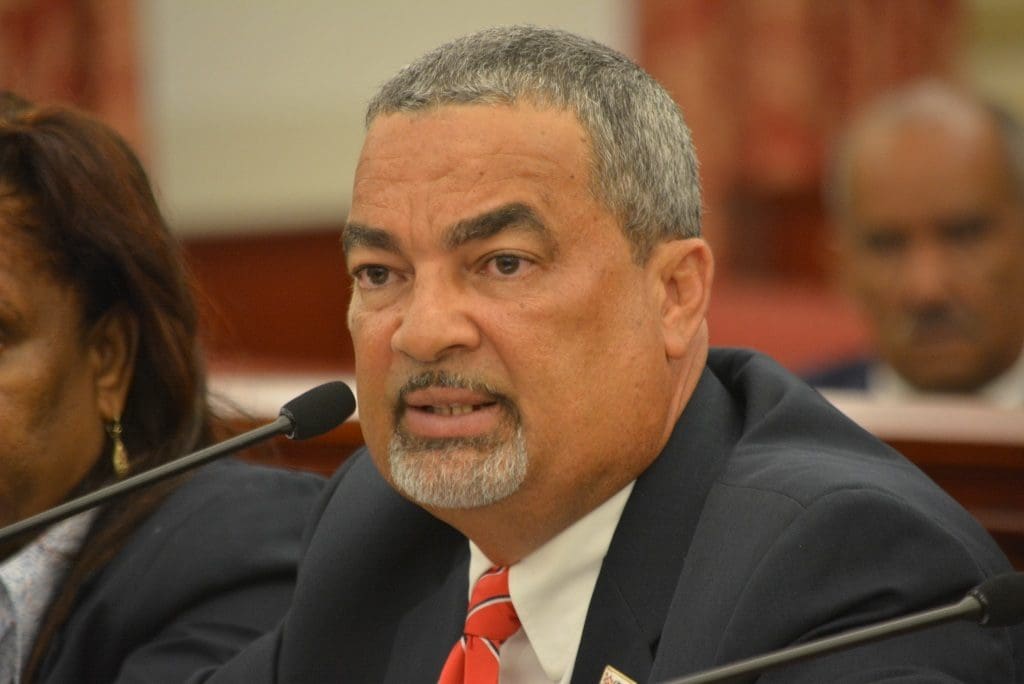 The first phase of Gov. Albert Bryan Jr.'s economic development initiative, U.S. Virgin Islands Vision 2040, is nearly complete, according to Economic Development Authority Chief Executive Officer Wayne Biggs Jr.
During Tuesday's hearing of the Senate Committee on Economic Development and Agriculture, Biggs said Vision 2040 was an "ambitious" undertaking that had not been tackled by previous administrations or a single agency in Virgin Islands history. The Authority was tasked "to formulate a long-term, multifaceted economic vision for the territory that encapsulates the experiences, concerns, needs and recommendations of a wide range of stakeholders," he said.
The Authority secured more than $1.5 million in grant funding from the United States Economic Development Administration and the Virgin Islands Housing Finance Authority, which "fast-tracked" the progress of Vision 2040.
"I am pleased to announce that the first draft of the plan is currently under review, is expected to be finalized by the end of February and, thereafter, released to the public," Biggs said.
The drafted plan includes an economic-based assessment, economic development incentives inventory and assessment, economic SWOT analysis (a planning tool to assess a project's strengths, weaknesses, opportunities and threats), an innovation and entrepreneurial assessment, business relocation analysis, targeted industry identification and 20-year goal targets.
To complete the 20-year economic development plan and target competitive industry analysis, the Authority used a variety of marketing campaigns and data collection activities, Biggs said. Focus group sessions, public forums, promotional radio advertisements and stakeholder interviews are a handful of ways the Authority garnered information.
"Each survey gathered information about what is perceived as the territory's strengths, weaknesses and opportunities," Biggs said. "Including the perspectives of each of these groups – current residents, those who have moved away and business owners – is vital to developing a comprehensive plan that plots a course to a more prosperous future."
With the economic development plan almost finalized, the Authority will begin work on the other three phases of Vision 2040, which include a global marketing campaign, equity capital formation plan and energy sector analysis. Biggs said the Authority anticipates completion by the end of the fiscal year.
"We recognize that this plan is indeed key to shaping an economic environment that nurtures businesses and supports a community where people would want to live and work," Biggs said.
Once the plan is approved, the Vision 2040 initiative will have moved one step closer toward its goal of job creation and wealth generation in the territory.
Sens. Dwayne DeGraff, Alma Francis Heyliger, Novelle Francis Jr., Donna Frett-Gregory, Javan James Sr., Milton Potter and Kenneth Gittens were present for the hearing. Non-committee members, Sens. Genevieve Whitaker, Franklin Johnson and Kurt Vialet also attended.