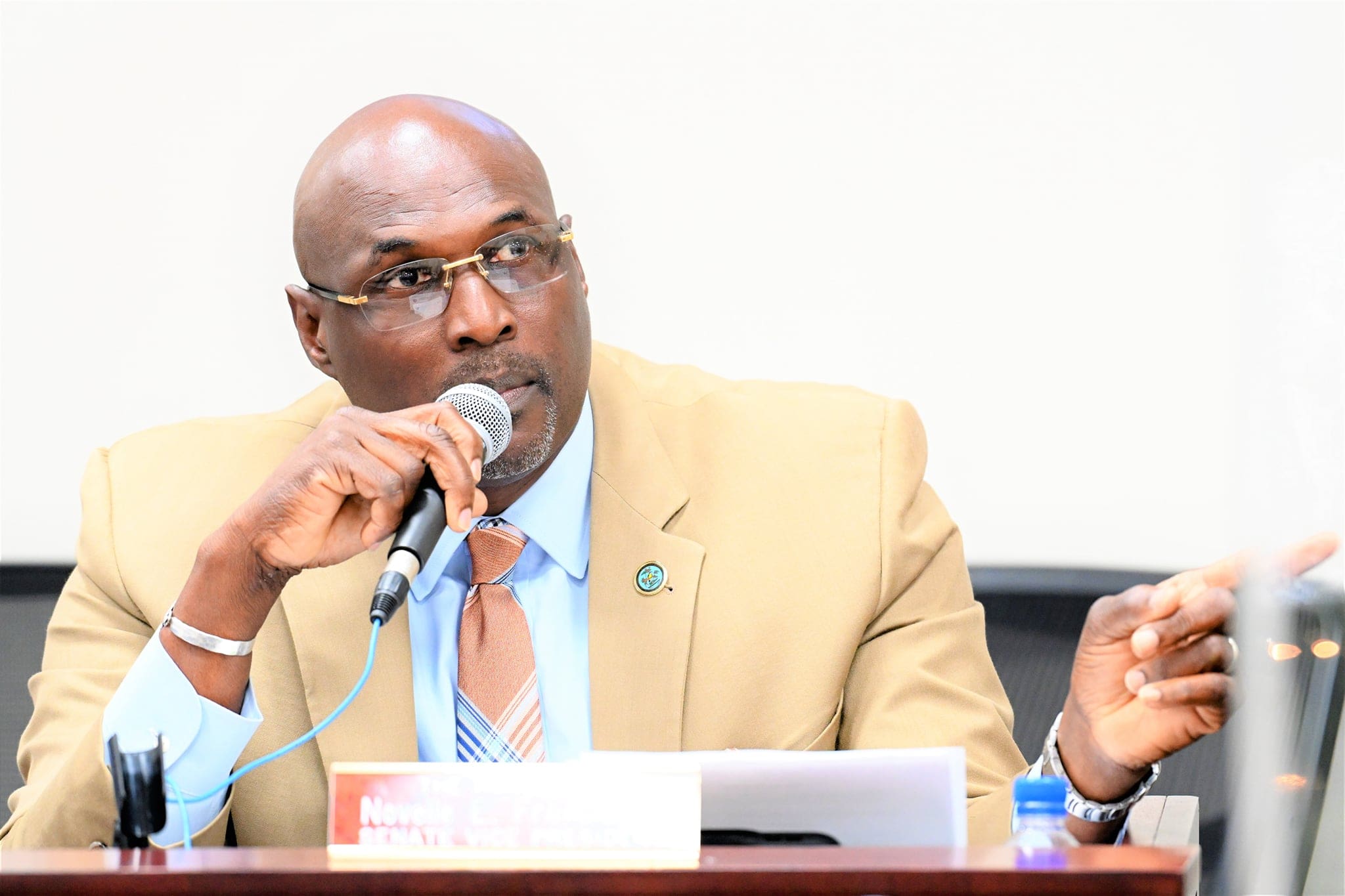 The Education and Workforce Development Committee advanced legislation during Tuesday's hearing that aims to bring about better student academic attendance by adjusting current procedures to include heavier parental involvement.
The truancy bill, sponsored by non-committee member Sen. Novelle Francis Jr. and Sen. Genevieve Whitaker, would "remove the punitive aspect from managing truancy and create a framework for which the root causes of truancy can be identified" if signed into law Francis said.
V.I. Department of Education Commissioner Racquel Berry-Benjamin said the COVID-19 pandemic "appears to have a profound negative impact on student attendance."
Based on the department's truancy report, Berry-Benjamin said the difference between the rate in which students were absent for ten or more days from the 2018-2019 school year to the 2019-2020 school year was an increase of 35 percent."
According to the report, in the academic year 2019-2020, there were 9,925 students, of which 5,596 missed over ten days of classes – nearly 57 percent. Of the 10,778 students in 2020-2021, absences declined to 3,627, or nearly 34 percent of the student population.
Francis said when students are not attending school, they will occupy their time another way, and it's not always something positive.
"Truancy is a bigger issue than just missing school … unchecked absenteeism practically opening the door to a gateway to the juvenile justice system and the school to prison pipeline," Francis said.
The bill seeks a "collaborative approach" utilizing parents and creating a consistent protocol for education officials that has five clear steps. First, after one unexcused absence in a month, a parental contact must be made; after two, a parent conference must be set up. Before five, the parent and school must enter a written agreement to reduce the student's absences and complete a parenting education program, and after seven unexcused absences in a month or 10 in a school year, the district superintendent can file a truancy complaint with the Family Division of the Superior Court of the Virgin Islands.
But Francis said the idea is to "identify and provide support to these students and their families before small problems become bigger problems," giving examples like student mental health, lack of transportation or supplies, and bullying are common and understandable reasons children avoid school.
Though testifiers afford recommendations to strengthen the legislation, they all stood in support.
V.I. Board of Education Kyza Callwood said he anticipated the board would work swiftly to implement the bill, should it be signed into law, putting "it on a priority level to ensure it's executed quickly."
The bill was passed unanimously for further review by the Rules and Judiciary Committee.
Sens. Whitaker, Janelle Sarauw, Donna Frett-Gregory, Kurt Vialet, Milton Potter, and Carla Joseph were present for the hearing. Sen. Kenneth Gittens was absent. Additional non-committee members were also present.