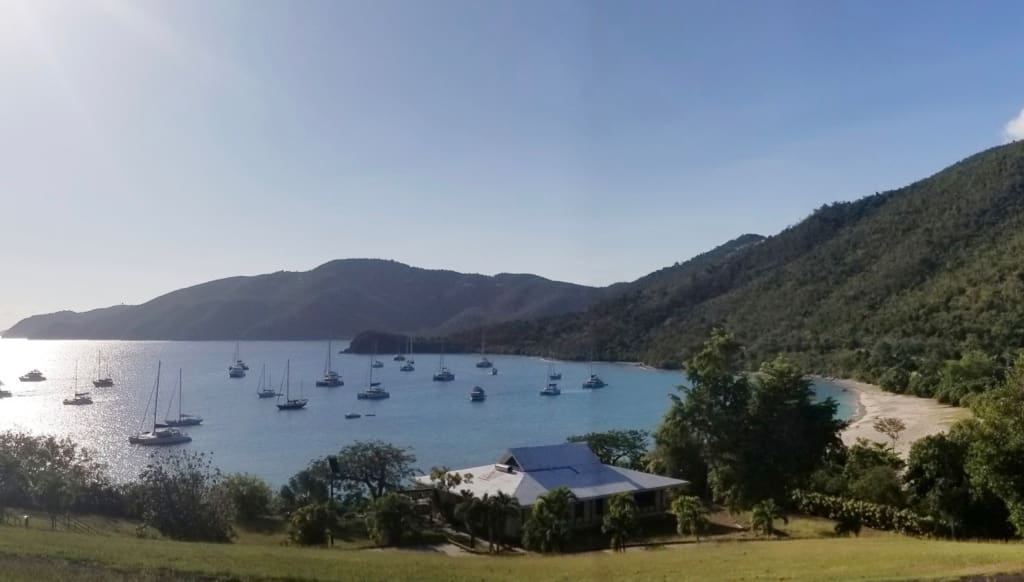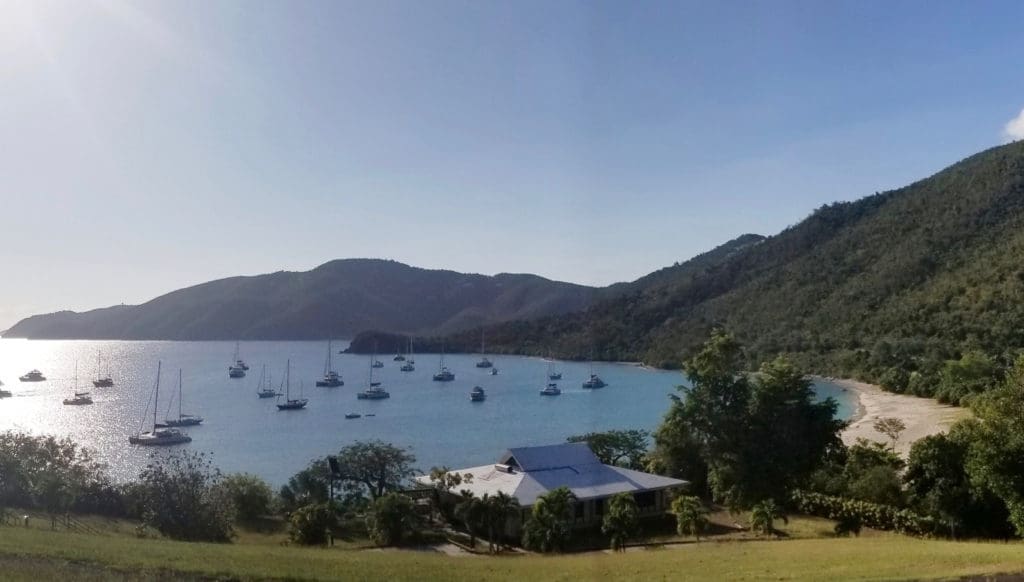 Public concerns over sewage dumping, removal of garbage and the possible importation of cases of the new coronavirus into the territory has surrounded the hundreds of vessels dotting the coastlines of the Virgin Islands. But Jay Pennington, manager at CYOA Yacht Charters on St. Thomas, said many of those fears are unfounded.
"The yachting industry and cruising boats are not the enemy," Pennington said. "We are a critical part of the local economy. We are diverse in talent and resilient."
Many residents have taken to social media to voice opinions about boaters spreading the COVID-19 disease, but Pennington said the accusations have "been exacerbated by wild rumors and misunderstanding."
"The boaters who have entered this territory since the quarantine started are subject to federal customs scrutiny," he said. "They must clear themselves in, as well as the vessel. They have to provide customs with information regarding their travels and potential exposure. Then they have to register with DPNR and fill out a health screening. Then they are subject to a 14-day self-quarantine on their own vessel."
Though there are many vessels coming into the islands, Pennington pointed out that several vessels already pay for mooring or rent from docks. While the waters may be busier than normal in anchorages, Pennington said it isn't crowded and the boaters he knows are staying on their boats and only leaving for provisions when necessary.
According to the governor's response for mariners under the state of emergency, prior to the state of emergency "the territory had 250 mooring permits and only a handful of anchoring permits."
Pennington said CYOA Yacht Charters holds a good amount of those permits, with thirty boats in Frenchtown Marina, but all of those boats are out of service. He said all of them are unoccupied, with the exception of one boat that has an employee living aboard for security purposes.
Not every boat in the harbor has people aboard who are capable of dumping waste, but for boats that do, Pennington said, "Most of the live-aboards and cruisers I know either dispose of their trash by the bag at Crown Bay Marina, Yacht Haven Marina or Frenchtown Marina. It is also possible to access the public dumpsters on Water Island in Flamingo Bay. As for marine sewage, the options are a composting head or holding tanks. If you're using holding tanks you should be discharging three miles offshore or using the pump-outs at Crown Bay and Yacht Haven."
Department of Planning and Natural Resources Commissioner Jean-Pierre Oriol said St. John doesn't have a pump-out station, but three marinas on St. Thomas have pump-out capabilities and there is one marina on St. Croix that is also capable.
The pump-out stations serve the 250 permitted vessels as well as boats seeking long-term anchoring permits. Oriol said over 150 long-term anchoring permit applications have been collected as of 5 p.m. Wednesday.
To ensure boats abide by the dumping rules, as well as other stringent guidelines, Oriol said DPNR along with the Virgin Islands Police Department, Port Authority and the National Park Service's law enforcement officers "are all part of the task force overseeing the marine operations, and we are in the process of bringing the WICO security force into the operations as well."
Currently, there are four operational vessels on St. Thomas used for enforcement, two on St. John and two on St. Croix.
Though the influx of yachts and various vessels has some of the community disgruntled, Pennington said, "Most boaters involved in the marine industry, as well as live-aboard sailors and cruisers, care deeply about the ocean and environment. We live, work and play on the sea."
Pennington said Gov. Albert Bryan Jr.'s choice to welcome the new boaters "will continue to prove to be good for our industry in the long run." But more than that he said it is the humane thing to do.
"There are a lot of cruisers and crewed charter boats alike that could not possibly have seen this coming. A large number of them are U.S. citizens or crew on U.S. flagged boats. These boats travel throughout the Caribbean during season. A large number of the island nations that normally host boats throughout the year are shut down. There are longstanding traditions and treaties providing for safe harbor," Pennington said.
The same charter industry that has been berated online by the public was one of the first tourism products brought back to the territory after hurricanes Irma and Maria, said Pennington.
"We had boats back in service and infusing money back into the economy inside 90 days. At the end of this shutdown, we will be the first to return to business as well. Our guests will be the first tourists to fly in, helping to drive back up the airlift that we all have fought so hard to gain back since Irma and Maria. Taxis will pick up our guests. Grocery stores and provisioning companies will provide them with ships stores. They will shop in the stores and eat in the restaurants. That is how we come out the other side of this one. Together as a community."