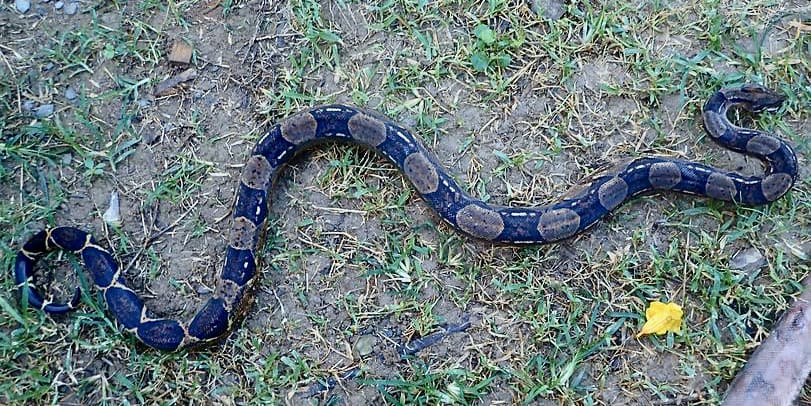 As invasive species continue to threaten the delicate ecosystem in the U.S. Virgin Islands, biologists in the territory have devoted their time to educating the public about what it takes to eradicate these nuisances and enlisting the community in controlling them.
While no complete territorial list of all invasive species exists, there is a top 20 list of which plants, animals, insects, fungi and marine species have become a problem in the territory and will require the help of the public to rectify. (*See list below.)
"We are concerned with all invasive species and have multiple projects to address broad issues," Department of Planning and Natural Resources Division of Fish and Wildlife Director Nicole Angeli said. "For example, we lend support to the Department of Public Health when they are trapping wildlife, including insects; we review importation permits of wildlife with the Department of Agriculture; community plantings of native species of plants have occurred on all three islands in the last year. We have consistently won federal awards over the past two years to respond early in the hopes of eradicating any suspected wild animal release."
The invasion of unwanted species is not just a problem for the Division of Fish and Wildlife to solve, but a problem that the public must also help with to ensure the territory's native species survive, Angeli said.
Once an invasive species enters the territory and begins to populate the changes can range from "incremental" to "monumental." While some invasive species will have an immediate impact on the territory's ecosystem, other "slow-growing animals such as caiman and non-native trees may take generations to feel effects."
But how do these species enter the territory, and what is the public supposed to do when they encounter an invasive species?
Angeli said the most common way that invasive species enter our shores is through the ports of entry – air, passenger vessel and cargo.
"Some introductions are not intentional, for example, raccoons came by cargo into the ports of St. Thomas and caiman in controlled ponds laid eggs that hatched out and escaped fences that held in adults-only," Angeli said. "Others are intentional, for example when pet owners release wildlife when they no longer wish to care for it," like the red-tailed boas the community has been battling for the last two years.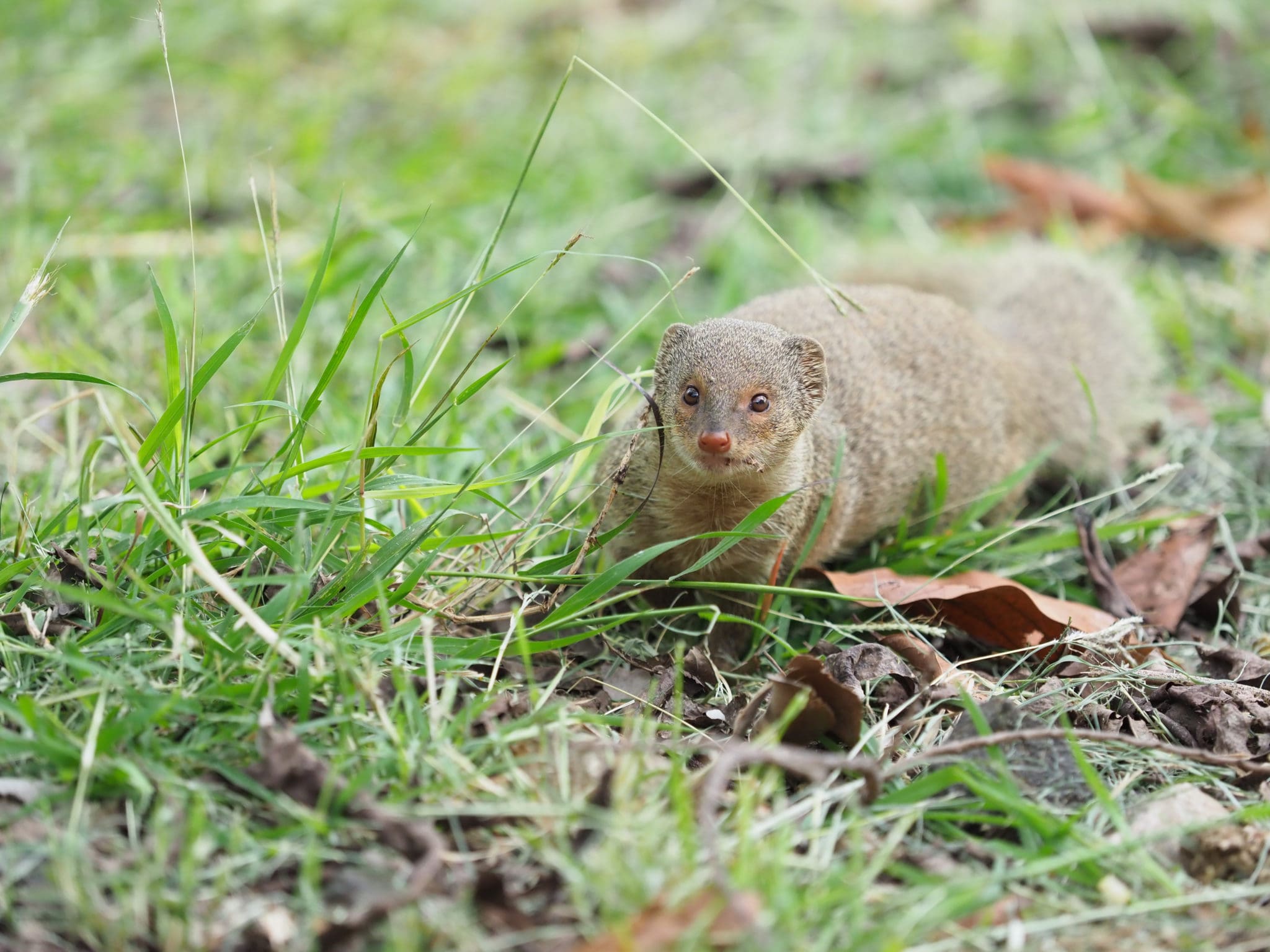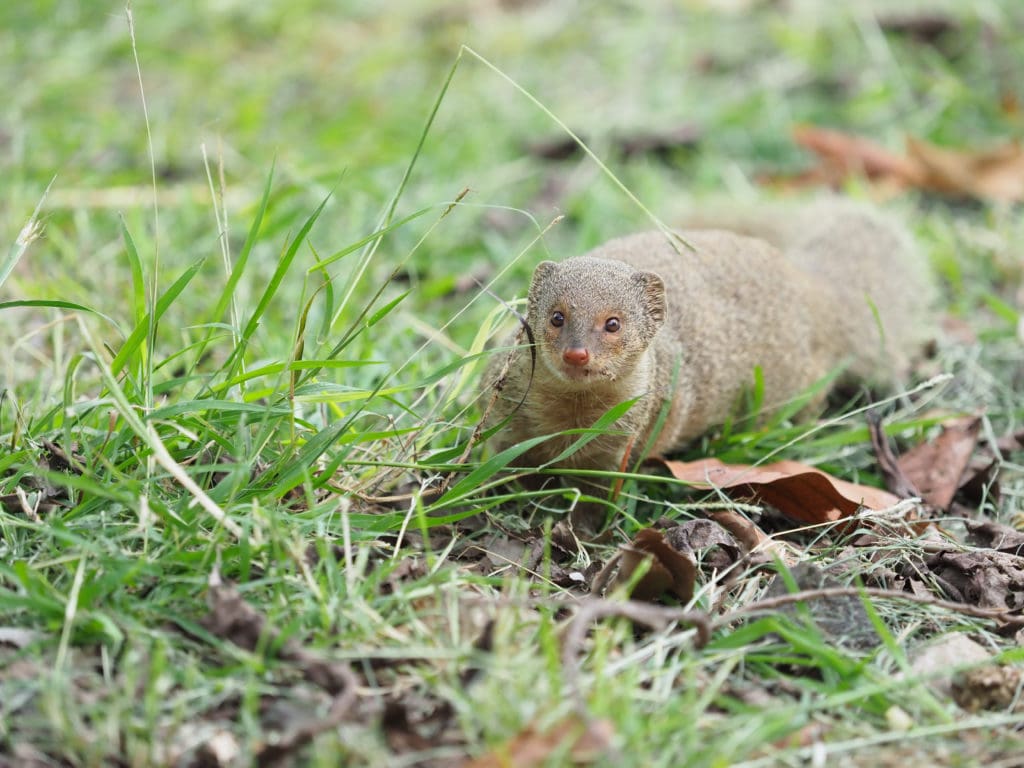 Should residents come in contact with an animal that is invasive, or just a nuisance, there is a specific protocol in place for how that animal is dealt with and what agency should be contacted.
If the animal is:
– A threat to a resident or causing harm, the resident should contact the V.I. Police Department.
– Domesticated or livestock, contact the Department of Agriculture.
– A wild horse on the beach, call the Department of Sports, Parks and Recreation.
– An injured or deceased marine animal, contact Sea Turtle Rescue Assistance and Rescue.
– An injured or deceased domestic animal found on the side of the road, contact the Department of Public Works.
– On another person's property, call the Waste Management Authority,
– An injured or diseased wild animal is found, contact the Division of Fish and Wildlife.
To further the effort of eradicating invasive animals, Sens. Kenneth Gittens and Franklin Johnson have co-sponsored Bill No. 34-0023, which would place a bounty on select species.
"The department provided input early and often," for the impending law, Angeli said. "Currently, no education program exists for wildlife control. The new legislation provides a legal pathway into nuisance and invasive species control for private businesses and entities."
While the legislation currently speaks to the bounty on snakes, Angeli said other species, such as monitor lizards or tegus, could be included for a bounty if they become a problem and pose a threat to native and domestic animals.
But not all invasive species are creatures. Many in the territory are plants.
Angeli said invasive plants should be removed and bagged so that their seeds or propagules are killed. He suggested the bag be placed in direct sun for multiple sunny days.
"Once dead, plants can be composted. Root masses should be removed. Any plant removed is a viable place for new growth; filling in spaces cleared with native plants will help to stabilize soils and limit invasive growth that exists in the seedbed through plant competition," Angeli said.
To understand more about invasive species, Angeli said the public is invited to visit the department during National Invasive Species Week. Not only will information be provided, but any residents with exotic, unregistered pets can come and obtain a permit for free with no fear of penalty.
The event, called Exotic Pet Amnesty Week, will be held on May 19 through 21 in three separate locations: Coral World parking lot on St. Thomas, the National Park Visitor Center parking lot on St. Croix, and La Reine Fish Market on St. John.
The following animals are required to have a retention permit: turtles, parrots, parakeets, sugar gliders, catfish, eels, swordtails, conures, foxes, betas, monitors, snakes, guinea pigs, ferrets, and chinchillas.
Livestock is permitted through the Department of Agriculture and does not need an exotic pet permit.
Angeli encouraged all residents with an exotic pet to visit one of the locations for a permit, and if bringing your pet with you to please have it in a secure carrier.
*20 Invasive Species of Concern in the U.S. Virgin Islands
Plants
Mother-in-Law Tongue
Tan-Tan
Chinaberry
Sweet lime
Water Hyacinth
Terrestrial Animals
Feral cat
Small Indian mongoose
Black rat
White-Tailed Deer
Feral Chicken
Boa Constrictor
Common Ground Lizard
Puerto Rican Coqui
Cane toad
Insects
Tiger Mosquito
Fire Ant
Unknown agricultural pests
Fungi
Shelf Mushroom
Marine species
Seagrass
Lionfish