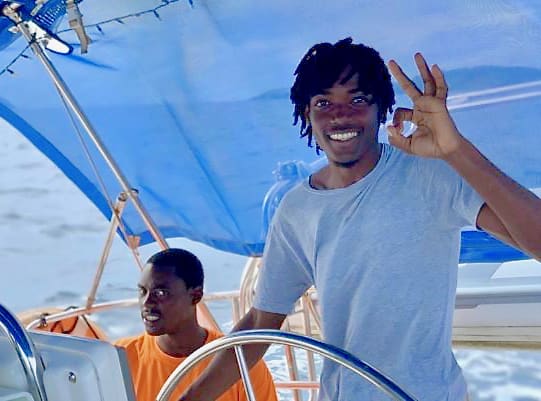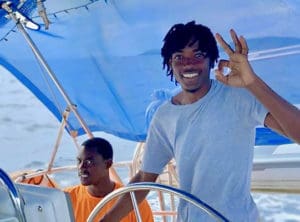 The V. I. Professional Charter Association's Marine Apprenticeship Program is going on its third year of providing 10 applicants the opportunity to take a five-week training course designed to build interest in various lucrative maritime careers.
The application deadline is Monday, May 18, and interested individuals can apply online at the VIPCA website.
All applicants must be residents of the U.S. Virgin Islands and have graduates from a public high school in the territory.
The program highlights a variety of marine professions, and this year the Department of Planning and Natural Resources has teamed up with VIPCA to offer a new segment, which will teach applicants about being a conservation enforcement officer.
"We are delighted to welcome DPNR as a training partner this year, " VIPCA's Executive Director Oriel Blake said. "It's important that it's recognized that there are not only private sector, but government sector opportunities in the marine industry. DPNR's enforcement department does a fundamentally important job of enforcing V.I. code on the water. They are vigilant by manning enforcement vessels and maintaining compliance of vessels. It is both interesting from the standpoint of being a captain on one of those vessels but also from the law enforcement perspective."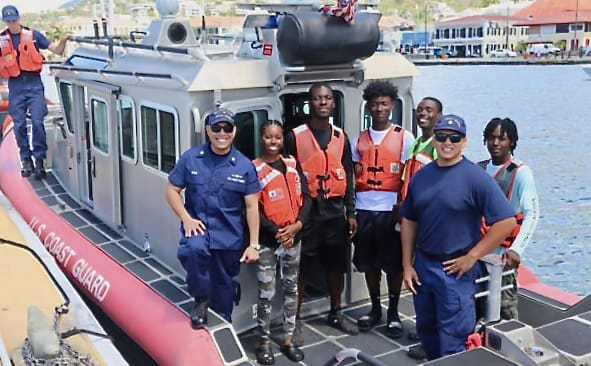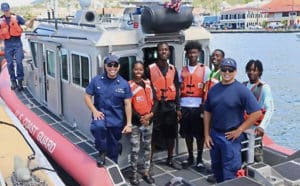 DPNR Commissioner Jean-Pierre Oriol said the department requested to be part of the program as a way to garner more interest in DPNR's Division of Environmental Enforcement and, more specifically, the conservation enforcement officer positions.
DPNR has had a hard time finding recruits for the position and Oriol said the department saw it as a great opportunity to provide young applicants an introduction to the maritime career.
The department's goal is to have five conservation enforcement officers in the St. Croix district and six in the St. Thomas/ St. John district. Oriol would like to appoint one of the six exclusively to St. John.
"We are hoping to foster this relationship on a long-term basis," Oriol said. "We are presenting a career opportunity that is related to the marine industry. Being able to provide that instruction on boating safety, which is one of the primary mandates of being a conservation enforcement officer, or law about fisheries are just some of the things that really tie in to the overall program."
Kristina Edwards, the education and outreach coordinator for Coastal Zone Management, which is a division of DPNR, said participants will have a full day of training activities, including patrolling mooring fields and learning about boating safety regulations and conservation laws in the Virgin Islands.
Applicants can apply for the apprenticeship program at no cost. The program is entirely free for the selected individuals.
The Marine Rebuild Fund, which was partly established by VIPCA, is managed by the Community Foundation of the Virgin Islands, a fund that supplies the apprenticeship program that in turn offers scholarships to Virgin Islanders between the ages 18 and 30.
"It's the only opportunity that has ever really existed that gives a wide range of experiences in the marine recreational industry for career opportunities for Virgin Islanders," Blake said.
The program will run from July 3 to Aug. 5. Those who successfully complete it will graduate with several boating, safety, and diving certifications. Some of these certifications would normally come with a price tag. The Standards of Training, Certification and Watchkeeping for Seafarers, for example, is a course valued at $1,200 by itself.