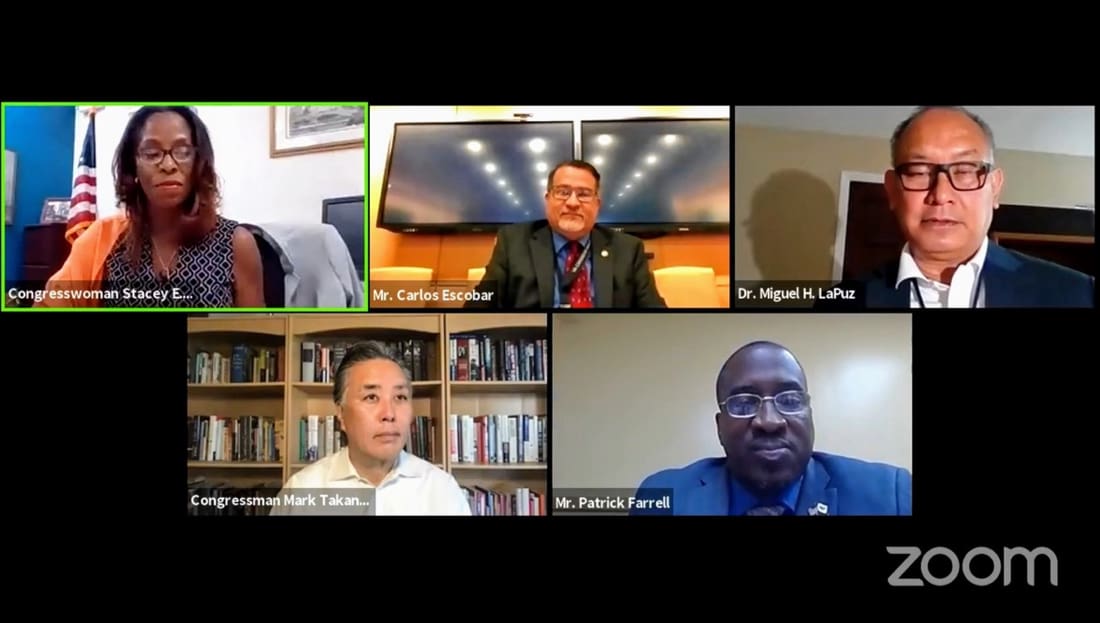 Since the global pandemic, the Department of Veterans Affairs has been improving the primary care of island veterans through rapid testing, securing emergency transportation with air ambulances, and activating the Heritage Health Solutions Contract, which provides prescriptions to veterans, officials said Tuesday in a virtual veterans town hall.
Delegate to Congress Stacey Plaskett hosted the event, and the live stream had more than 700 views.
Rep. Mark Takano, the chairman of the House Committee on Veterans Affairs, told those who logged in that none of the 300 veterans in the territory who have been tested for COVID-19 have tested positive.
All the same, Veterans Affairs Caribbean Healthcare System Director Carlo Escobar said Veterans Affairs officials met with the National Guard and secured emergency air ambulances in case any territorial veterans would need to be evacuated.
Through a contract with Heritage Health Solutions, Escobar said, 91 prescriptions valued at $3,000 have been filled in the territory. In addition, the mail-out prescription program has shipped and distributed more than 3,700 prescriptions to Virgin Island veterans. Since last March, Escobar said, the department has increased enrollment in the territory to more than 220 providers for veteran care. A total of 534 veterans, Escobar said, have been able to seek care during the pandemic.
"I believe this is a strong testament of the wonderful relationship we are establishing with providers that previously weren't participating with the V.A. program," Escobar said.
USVI Director of Veterans Affairs Patrick Farrell acknowledged the improvements in veteran care, but said a community care office still needs to be placed in the Virgin Islands that could assist with reaching out to additional providers.
"I really believe it is high time we have that here … It is time now for us to make that change where we have someone in the Virgin Islands that can cover the entire territory," Farrell said.
Additional challenges faced by the Department of Veterans Affairs include radiation therapy options for veterans in the territory and orthopedic specialists, but Escobar said he hopes continuing to reach out to providers will secure more specialized medical practitioners.
More information about services offered to veterans is on the U.S. Virgin Islands Office of Veterans Affairs website or available by calling 340-774-8387. The office can assist veterans with homestead tax exemptions, the housing finance authority, medical travel reimbursements, free school tuition, license plates, taxi medallion auctions, burial entitlements, and additional benefits.