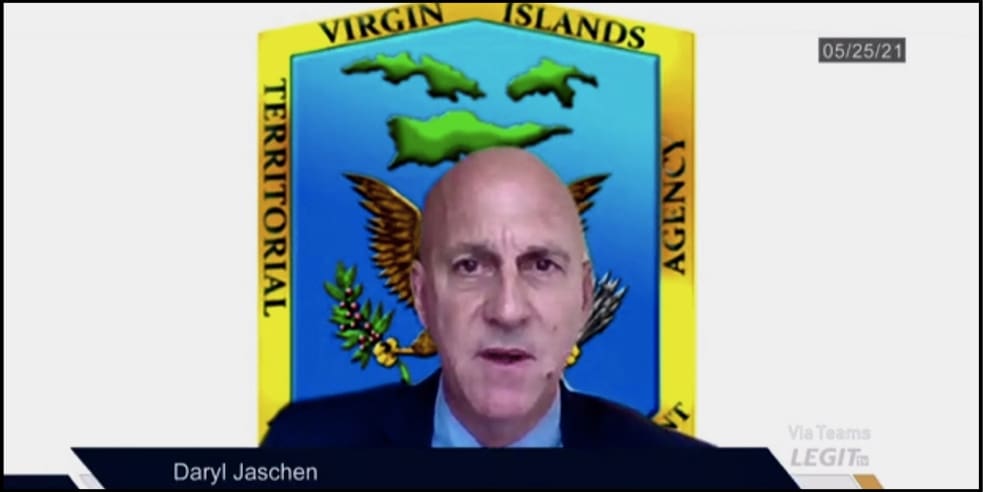 The latest forecast from the National Oceanic and Atmospheric Administration about the impending Atlantic hurricane season, which begins June 1, has Virgin Islands Territorial Emergency Management Agency Director Daryl Jaschen nervous.
Testifying Tuesday before the V.I. Senate Committee on Homeland Security, Justice and Public Safety, Jaschen said he was "optimistically cautious" about the level of territorial preparedness heading into the looming season, but even "optimistically" Jaschen said the territory was only capable of handling Category 1 storms or below.
The National Oceanic and Atmospheric Administration's Climate Prediction Center has joined other forecasting services to predict this year's hurricane season will be above average, with more than a dozen named storms, half of which will become hurricanes. Of those, three to five have the potential to become large hurricanes, Category 3 or greater, with winds of 111 mph or greater.
"With the NOAA's prediction, the worst-case scenario is 20 main storms, and of those five potentially going Category 3 to Category 5; that worries me very much. I think anything Category 1 and below we are very capable of dealing with in the territory," Jaschen said. "Above that … it's going to be a long haul, if you will, in terms of recovery. We are still working toward recovery efforts from Irma and Maria. A lot of things are not completed yet, specifically, I would say the schools that we want to set up our shelters have several more years to go."
While most shelters are set up in schools, Jaschen said the locations can change. He added not all shelters are opened for every storm and not all shelters are in compliance with the American Disability Act, though the Department of Human Services has a list of compliant shelters.
Human Services Commissioner Kimberley Causey-Gomez told senators there was a limited number of facilities that could suffice as shelters, and because of "geographic considerations, previous storm damage and the age of the territory's structures, many facilities do not meet the typical shelter standards."
While the "most resilient and compliant" structures have been prioritized for use, Causey-Gomez said facilities "that are not fully compliant may be utilized if they are structurally sound and the identified deficiencies do not compromise the safety of our residents and staff."
Causey-Gomez shared six challenges facing the Department of Human Services: a limited ability to shelter and transport pets; a limited capability to support tourists who disembark; a worker shortage on shelter volunteers and shelter operations; an inadequate supply of temporary housing following any large disaster; high-risk housing characteristics; and limited sheltering options for vulnerable populations.
The combined challenge of recovering from the hurricanes in 2017 and the COVID-19 pandemic has strained government agencies working to prepare for the 2021 Atlantic hurricane season, but Jaschen said, these issues haven't stopped the agency from doing what it can to prepare.
Recently, the agency has distributed 5,000 hurricane maps to grocery stores, gas stations and hotels, Jaschen said. He added there is a coordinated effort between the agency and the Department of Public Works and Virgin Islands Fire Service to distribute 25,000 sandbags. A notification with the dates for each island will be announced by the agency.
Sens. Steven Payne Sr., Dwayne DeGraff, Novelle Francis Jr., Javan James Sr., Alma Francis Heyliger and Franklin Johnson were present for the hearing. Sen. Kenneth Gittens was absent. Additional non-committee members were also present.