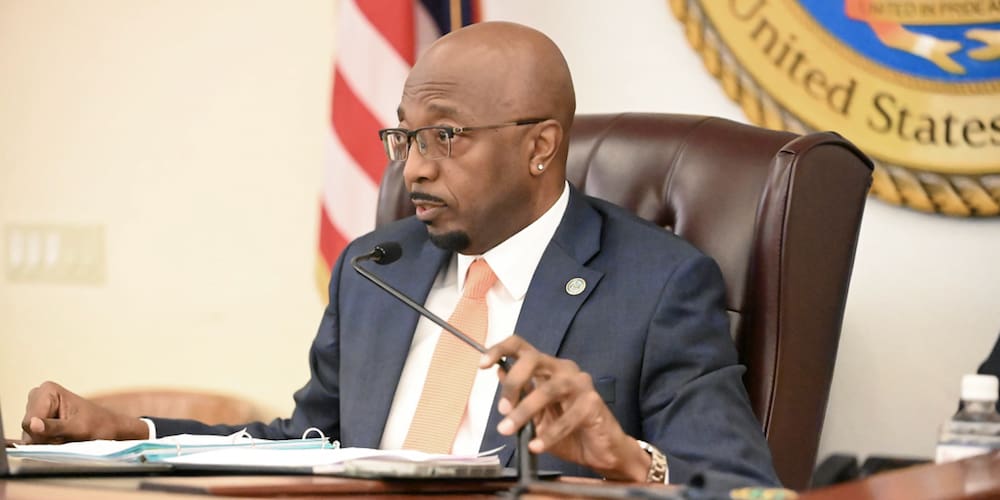 On Tuesday, the Senate Committee on Rules and the Judiciary advanced two resolutions, four governmental board nominations, and seven bills, including a measure that would create a multi-state nursing license, increase fines for illegal importation of invasive species and exchange property to create a transshipment hub in St. Thomas.
All of the legislation heard during Tuesday's committee meeting had been vetted at previous hearings. None of the bills mentioned have been signed into law yet and have only been forwarded to the Committee of the Whole for additional review. These bills are:
– Bill No. 34-0040: An act to attract more health care professionals by establishing a Nurse Licensure Compact that would create a multi-state nursing license.
– Bill No. 34-0053: Legislation to address staff shortages in emergency medical services by requiring the Department of Education to create an Emergency Medical Services Program in public high schools.
– Bill No. 34-0051: A bill adjusting the required amount of fluoride levels in fresh water consumed by the public and create a school fluoride rinse program.
– Bill No. 34-0085: A bill to increase snake importation fines from $500 to as much as $10,000 and then use those collections for regulating invasive species populations throughout the territory.
– Bill No. 34-0078: Legislation transferring government owned property to the V.I. Port Authority so the authority can build a marine transshipment and storage facility, where a portion of revenue collected will be earmarked for maintaining public school campuses.
– Bill No. 34-0064: An act renaming a roadway to honor Athniel C. "Addie" Ottley, who kept radio waves open during times of crisis in the community.
– Bill No. 34-0065: An act naming the University of the Virgin Islands Sports and Fitness Center after Elridge Blake for his sports accomplishments, and appropriating $10,000 for sign maintenance.
The committee also advanced two resolutions to commend individuals who have contributed to cultivating music in the U.S. Virgin Islands: Hillary "Baga" Rezende for his contributions to steel pan music, and St. Clair Alphonso "Whadablee" DeSilvia for his contributions to Calypso music.
The committee also advanced the following nominees to the full body:
– V.I. Board of Psychology Examiners nominee Dr. Denese Marshall
– V.I. Board of Medical Examiners nominee Semaj Johnson
– V.I. Historical Preservation Committee nominee William Newbold
– V.I. Board of General Construction Contractors nominee Laurence Richards
Bill No. 34-0083, an act appropriating $100,00 to the Humane Society of St. Thomas to build an animal clinic, died in committee. While the bill received a motion to pass it, no one on the committee seconded the motion bring it to a vote.
Sens. Novelle Francis Jr., Kenneth Gittens, Franklin Johnson, Carla Joseph, Milton Potter, Steven Payne Sr., and Genevieve Whitaker were present for the hearing. Additional non-committee members were also present.