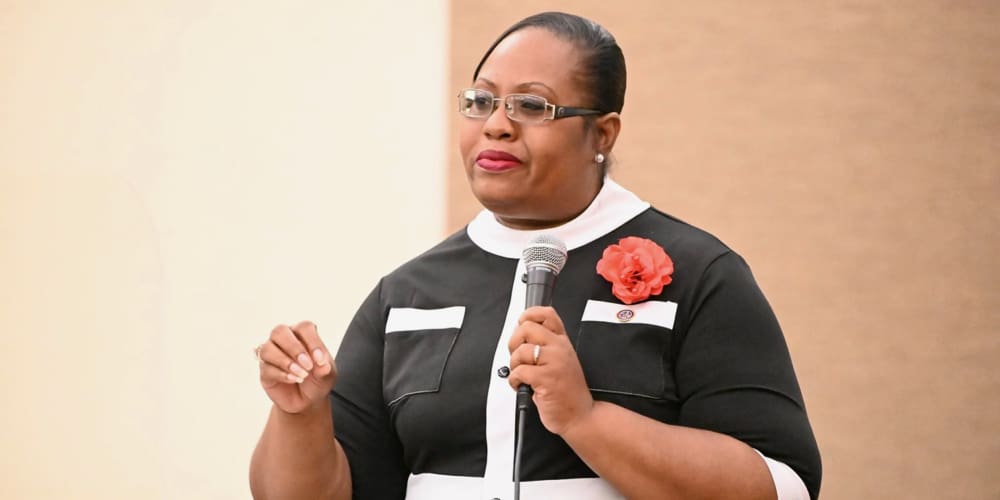 The U.S. Virgin Islands Senate Friday passed the 29 bills that encompass the territory's budget for the fiscal year beginning Oct. 1, but the rules governing the session prompted one member to complain that "something is fundamentally wrong" with the government's budget process.
"We are doing more damage to the people of this territory as opposed to spending time to do what is right," Sen. Alma Francis-Heyliger said.
Sen. Kurt Vialet had called for a motion to consolidate the amount of time spent discussing the bills, limiting debate to four minutes on all 29 bills. His motion passed, 8 to 4.
Senate President Donna Frett-Gregory felt the need to explain.
"I think it's important to explain what's just occurred," she said. "All the bills on the agenda today went through the committee process … and all senators had an opportunity to discuss the bills … and vote at least once before today. Except one senator. Herein lies why we are moving forward with a debate time of four minutes in block one, and we are going to vote the bills up or down today and we'll move forward," Frett-Gregory said.
But Francis-Heyliger used the majority of her four-minute of comment to dissent from the rules and Frett-Gregory's explanation.
"All senators did not have an opportunity to participate in the process," she said.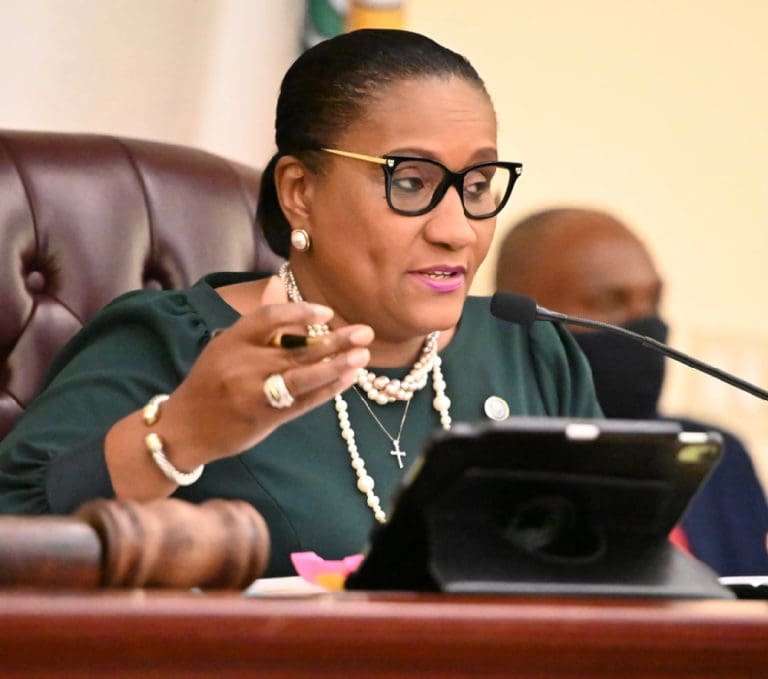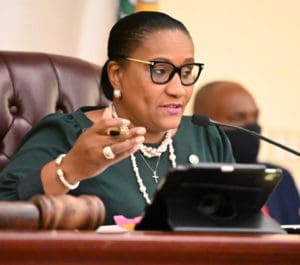 Francis-Heyliger pointed out that she is not a member of either the Finance Committee, which first took testimony on the budget bills and debated them during a summer-long series of hearings, or the Rules Committee, which gave final perusal of the bills before passing them on to the Senate as a whole. Not sitting on either committee, Friday's meeting of the full Senate was the first opportunity she had to vote.
Francis-Heyliger said as a first-term senator she came into the institution believing "that I would be able to participate fully as a duly elected, equal member." She said her experiences during the budget process were "unfortunate."
Recalling a Finance Committee hearing, she said the meeting had been delayed until shortly before 3 p.m. The bills were dealt with pro forma, as a formality.
"I had to leave the finance meeting, go sit in my office, and wait until legal counsel was able to put them on the drive for me … to even see them for the first time. And in that time frame I had to go to Rules two days later. I sat and read most of them [budget bills] as best as I could, but something is fundamentally wrong if even at a markup at least one-third of the people in this institution were told they can't come," Francis-Heyliger said. "I would like to understand if the people went to the polls and elected 15 of us … who is any of us in here to say you shouldn't have a right or a voice in deciding how the budget of this entire territory should be? Something is fundamentally wrong with how we function in this institution. It is impossible, 29 bills on a Monday and we are here on a Friday … I can't even amend in the time frame that you all gave me. And then you are going to close it and limit it to four minutes for 29 bills, and then tell me I should do my best on behalf of the people in this territory."
While some senators were excluded from the markup for not attending enough Finance Committee hearings, there is no expectation or requirement in the law specifying senators must attend hearings for committees they are not a part of.
Vialet, chairman of the Finance Committee, also used his four-minute rebut Francis-Heyliger's complaint instead of discussing the 29 bills awaiting their vote.
"Both minority and majority members were invited to the markup, not this year alone but every single year that I have been in this position. It only makes sense that those who are invited are individuals who have come to the bulk of the finance committee meetings so they can understand the process when we are in markup," Vialet said. "Along with minority members, there were majority members that were not invited to the markup session because they did not attend X amount of meetings. How can you mark up something when you are not attending the meeting throughout the budget cycle? How can you honestly sit there when you haven't heard the testimony of the commissioners and directors and the members?"
To "provide clarity" Vialet told Francis-Heyliger that legal counsel did a lot of work in putting the budget together.
"To sit there and think that putting 29 bills together, that encompasses $924 million, is an easy task and is just going to be here sitting for you to be able to access five, six days before, then clearly you don't understand the process with budgets … They worked hard to put all of that together, and this is the regular process. Stay on top of your game," Vialet said.
While more than a third of the hearing was spent debating the fairness of the motion, the rest was spent approving the fiscal year 2022 budget, health insurance for government employees, and the supplemental fiscal year 2021 budget.
Frett-Gregory said all the bills will be in the hands of Gov. Albert Bryan Jr. no later than Saturday.
Sens. Samuel Carrion, Dwayne DeGraff, Novelle Francis Jr., Francis-Heyliger, Frett-Gregory, Javan James Sr., Franklin Johnson, Carla Joseph, Steven Payne Sr., Milton Potter, Vialet, Genevieve Whitaker, and Janelle Sarauw were present for the hearing. Sen. Marvin Blyden and Kenneth Gittens were absent.